Alright fellas, the key word we are using here is man; we do not want to feel like we are babysitting a child in our relationship. When pursuing a serious relationship, women are not looking for that quick spark that fizzles out after a couple dates. They are looking for that forever spark to build a future with. After speaking with many young women, here is a list of some of the top traits that we look for when getting to know you. These traits and qualities can help build a solid foundation that both men and women should consider when wanting to pursue a relationship.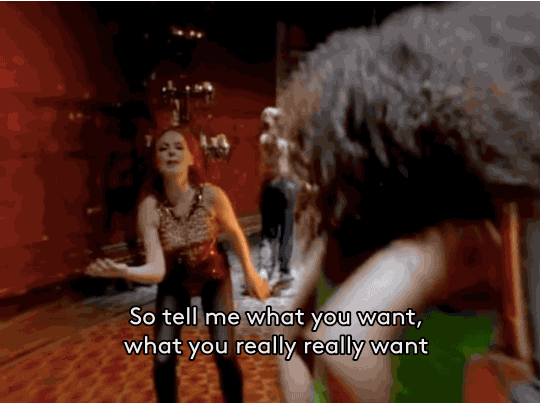 Confidence Not Cockiness
WARNING: PROCEED WITH CAUTION! There is a huge difference between being confident and being conceited. Confidence is something that takes a while to develop but is extremely attractive, while being conceited is simple and unflattering. You do not want to leave a bad impression that you are a world class jerk rather than showing that you are a successful leader who is certain in yourself.
Motivated
Finding someone who is driven to accomplish their goals is very appealing. Jennifer Miner of Pickering, Ontario says her ideal guy is, "someone who has goals and is working hard to achieve them." People who align themselves with these types of individuals feel inspired to do the same. We want our potential significant other to be motivated in their own work while pushing us to achieve our own goals.
Supportive
Being positive and supportive of each other's dreams and passions is another must-have. You do not want to be completely involved in the other person's world while neglecting yourself. Having that balance where you are both reminding each other to chase your own dreams is extremely rewarding. It shows you are both invested in one another and want each other to strive to greater levels of success #powercouple.
Dependable
Being able to rely on another person in times of need shows a great level of strength. To Lindsay Beattie of St. Thomas, Ontario she says what she loves about her boyfriend of five years is that, "he makes promises and commitments and always follows through on them. He is dependable and shows initiative within our relationship which is something I love about him." Being able to trust that your partner will stay true to their word is important because we all need a strong shoulder to lean on sometimes.
Intelligent
This does not necessarily mean we are all looking for a guy with a Ph.D. in some crazy complicated field of study. It simply means we want someone who is inquisitive and can hold a conversation in many different areas of interest. We are looking for someone who can teach us new things and share their own experiences and wisdom with us.
The Three C's: Communication, Compassion, and Compromise
Communication in any relationship is a vital tool. Working through disagreements and being willing to compromise is something that takes a lot of work, but is not impossible. Someone who is compassionate will show you they care by listening to you, trying to understand how you feel, cares about your feelings and concerns, and wants to help. Being a kind and thoughtful person will go a long way because women simply want to feel loved and special. Most importantly, we want someone who will not belittle us to try to change us. Accepting one another for all your scars and imperfections will create a stronger bond between the two of you, as well as a more open relationship. Throwback to Omarion who got it right and knows how to treat a lady with his 2003 song, What a Girl Wants.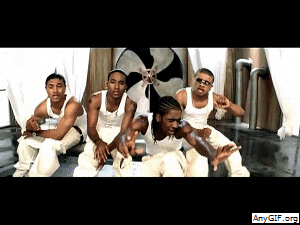 Presentable
Plain and simple; we want someone who knows how to dress for the occasion. Women want someone who is not going to show up to meet her parents in sweatpants or a track suit. Being well dressed shows value. Investing in some nice outfits will definitely save you in these situations.
Respectful
Women want someone who is respectful to those who are important to them. Watching how someone interacts with those heavily involved in their own life such as their mother, father, grandparents or best friends can tell you a great deal about how they will treat you. Lauren Burnside from Burlington, Ontario says respect is a huge personality trait she looks for when getting to know someone. She says, "If he is disrespectful to his mother then that shows how he could possibly treat me."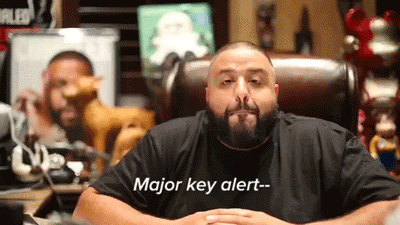 Balanced
I think the most important quality to offer a relationship is balance. It is not impossible to do but it takes hard work and a lot of prioritizing. Someone who can balance all aspects of their life from their career and family to their social life is critical. Yes, this kind of sounds like we want someone who can do it all but women are drawn to someone who is going to make them a priority in their busy lives.
Trustworthy
What's a relationship without trust really? Trust can be one of the make or breaks in any relationship at any stage. If you are not able to believe in what the other person is telling you this is a huge red flag and one that becomes a true testament to any relationship you have.
No one is perfect and every relationship is completely different. You will go through your own trials and tribulations but establishing that you are both looking for someone who wants similar things in a relationship, as well as showing what you have to offer a serious relationship will help you find the perfect match.