Coffee dates are starting to lose their touch; there is only so much you can really talk about over a cup of Joe. The worst is the inevitably short timeframe that it entails. What happens after you finish your coffee but not the conversation? Do you order another cup and supercharge your nervous jitters? Why not spice things up and go on a first date that is exciting for both of you? Being the one to propose these spontaneous date ideas will not only capture her interest, but will definitely give you major brownie points down the road if a second date occurs...heck, you are definitely getting a second date after this.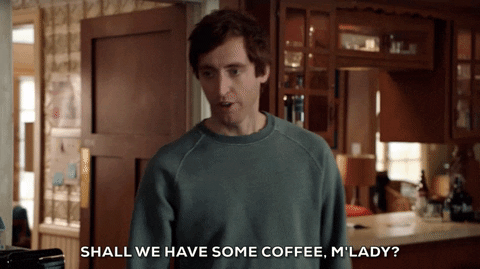 By this point I assume you both have been talking for a while, at least enough to cover the basics. Take an interest in her likes, dislikes and hobbies. If you both have similar interests, here is a good starting point. Say you are both into sports; it would be fun to attend a game together. You could even grab food before or after the game for some quality conversation. You would certainly have a lot to talk about after the game. So maybe you are more of the artistic type and she is too! There are always poetry slams, poetry workshops, paint nights, and local jazz festivals popping up close by. No matter what you're interested in there is always something for everyone that does not have to involve coffee.
Since it is summertime, there are always great outdoor events taking place in and around the city. Simply looking up what's happening in your city will supply you with an endless amount of options. I'll make it easy for you—most major cities across Canada and the United States are playing outdoor movies. Movies under the stars are a lot more enjoyable than sitting in a movie theatre; might as well take advantage of the great weather while you can.  Rooftop Films in New York organizes pop-up outdoor films at various locations from Brooklyn to Queens. There are tons of options such as music and food festivals, and other free events happening. For example, every year at the end of the summer, Toronto plays host to the Canadian National Exhibition that showcases different types of food, carnival games, rides, and entertainment. Enjoying a night walking around The Ex and trying some peculiar food is definitely a better first date option.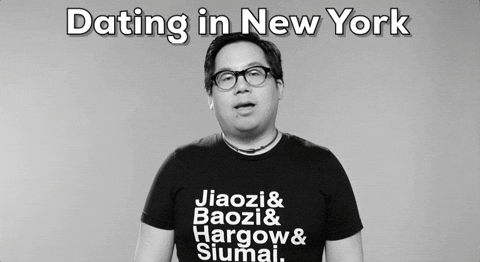 Maybe you like to keep it simple, and meeting up for a drink is something you both feel more comfortable doing. Meeting up at the local Tim Horton's or Starbucks is just a little too casual and can give the wrong impression. It can leave us girls wondering if this is a real date if you're meeting up at a place most people use for studying or catching up with friends. Plus, I think we would like our first kiss to taste like anything other than the stale aftertaste of coffee breath. It is all about the environment, my friends. Why not look for a more interesting place to spend your time and money—like a board game café! There are so many original spots to grab a drink that you have probably seen around and have always wanted to try. A quick Google search will give you a list of great spots that are tucked away in your city. Grabbing a bite to eat and enjoying a nice walk by the water or in a more scenic area can definitely put the sparks into your first date. First dates can be uncomfortable to begin with, and sitting across a table from someone –  as if you were being interviewed or playing a really long game of 20 questions – can be dreadful. If you have been reading the signs right and listening to what she is saying you can easily come up with a great first date idea. Remember, keep it simple; just take a deep breathe, relax and enjoy the good company. It's time to make first dates less stressful!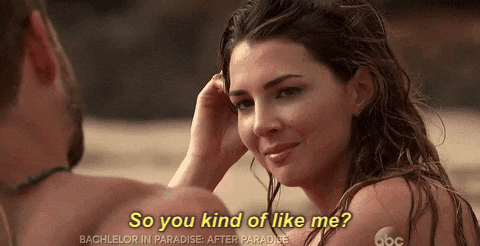 Below are a list of great sites for fun first date ideas- I told you I would make it easy for you.
https://greatist.com/play/first-date-ideas
http://www.tastetoronto.ca/first-date-spots/
http://www.blogto.com/city/2014/08/10_fun_first_date_ideas_for_this_summer_in_toronto/
https://www.mtlblog.com/things-to-do-in-mtl/15-free-cheap-normal-rich-and-extreme-first-date-ideas-in-montreal/1
https://www.timeout.com/newyork/sex-dating/great-first-date-ideas-for-new-yorkers
http://ca.complex.com/pop-culture/2013/06/best-summer-dates-in-nyc/
http://ca.complex.com/pop-culture/2013/10/first-date-spots-in-chicago/bang-bang-pie-shop